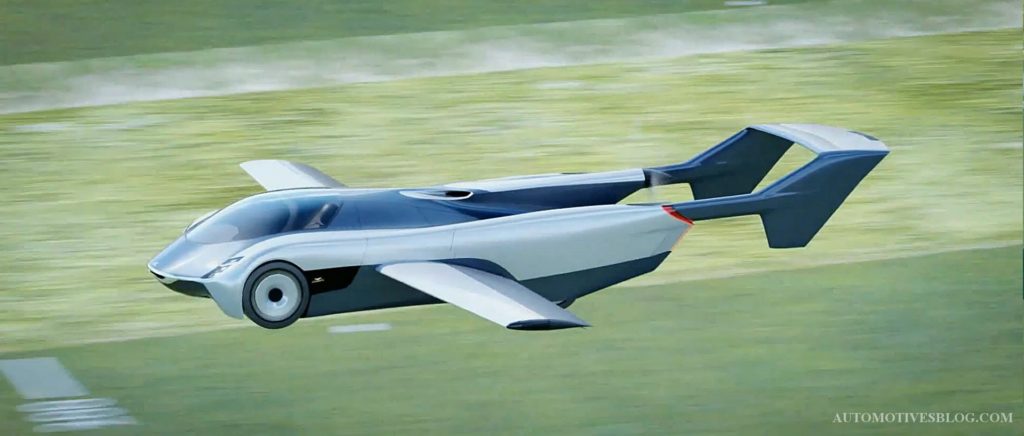 Klein Vision is a company originally founded by Stefan Klein along with his friend Anton Zajac. He himself has been in this research and development domain since the 1980s. He has done innovative projects under big companies such as Audi, Volkswagen, and BMW.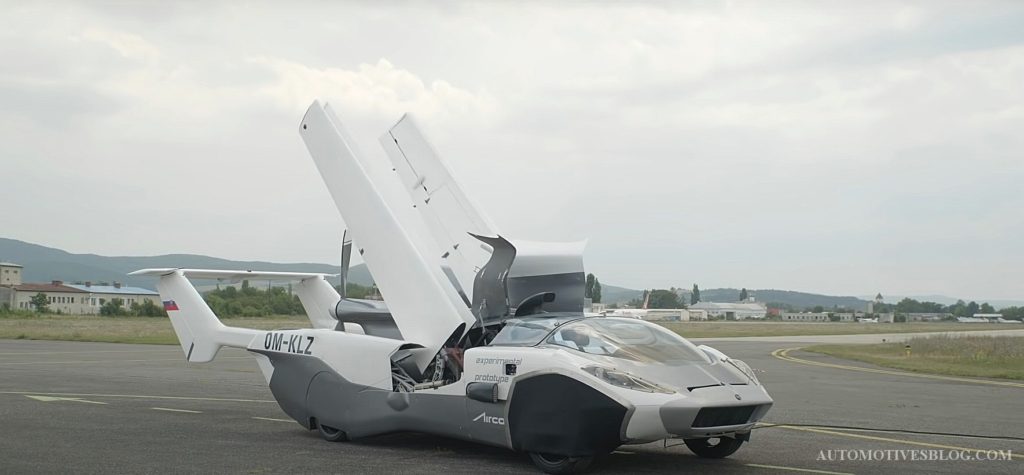 Flying cars are now a reality and they will get more and more exposure in the near future, in the market. When do you think we will see the first flying cars on sale?
Many companies are currently trying to come up with a vehicle that can handle both land and air voyages with safety. Although most of such vehicles have had a vertical take-off system installed. But Klein's AirCar takes off on a traditional runway.
The flying car currently weighs around 1100 kgs and is driven by a 1.6-liter BMW engine whose power is transmitted to either the tires or the propeller depending upon the mode you are in.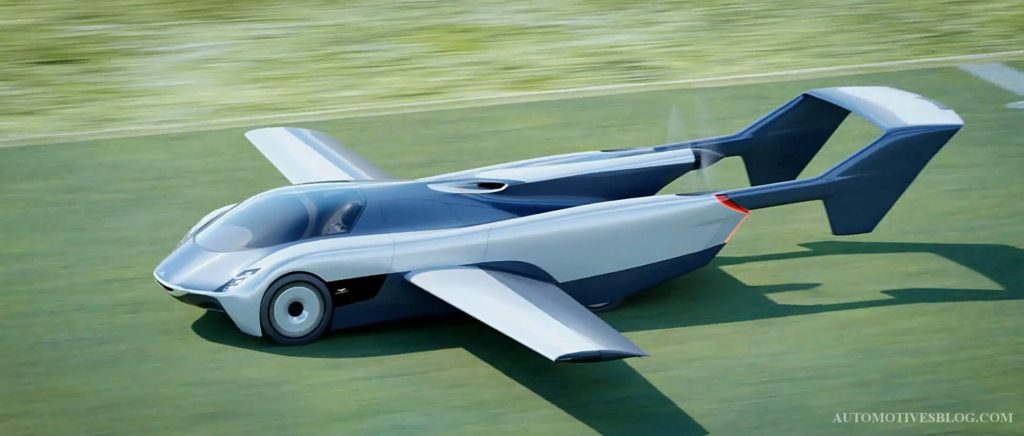 The car's external design itself is focused to be very aerodynamic. It currently has room for about 2 people only and a payload limit of 200kgs
It has 2 sets of wings that are folded and directed to the back when in car-mode. The car when switch to the flight mode extends its rear spoiler which then works as an elevator. The wings then deploy side-ways and unfold themselves. This whole process is automated and takes almost a minute or two. As the spoiler moves backward, enough room for the propellor to rotate is generated.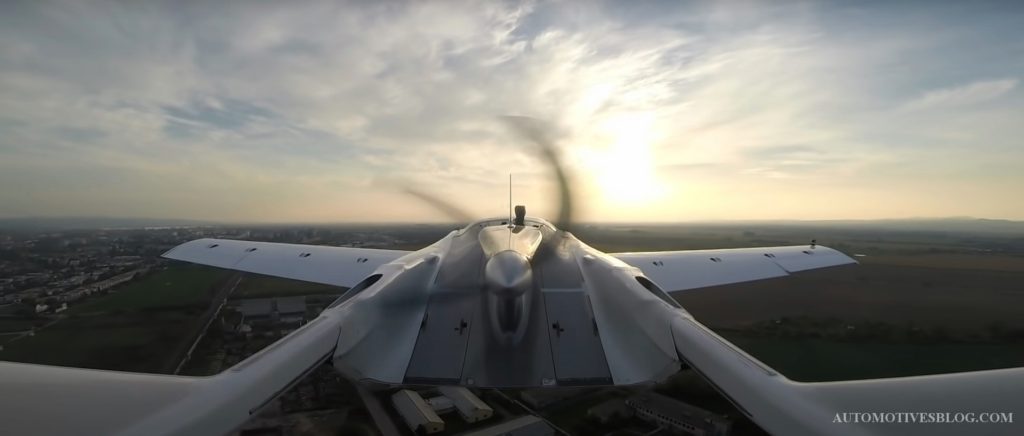 The AirCar requires almost a patch of 300 meters to take off which in contrast to a typical airplane is about 200m less. The flight of the AirCar was recently done and showcased to the world on YouTube on 27th October 2020.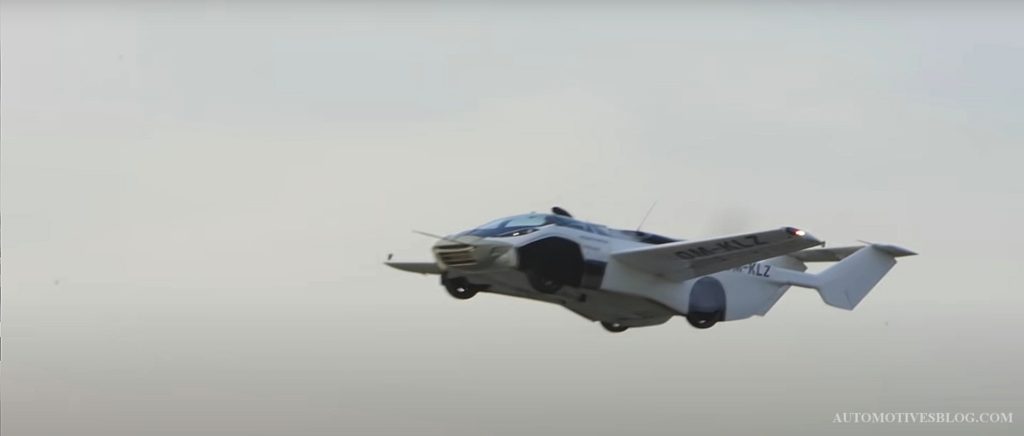 Although the car's successful flight itself is a great milestone for the company, still it has big challenges to make their product actually feasible. Their team is working now working on a 4-seater, a twin-engine, and an amphibious version of the model. They are also working on reducing the weight of the car, as normal cars do tend to weigh 2000+ kg, this flying car has an expected weight of 800kg to achieve. It currently uses a composite material to serve the body of the vehicle, and currently weighs about 1100 kgs.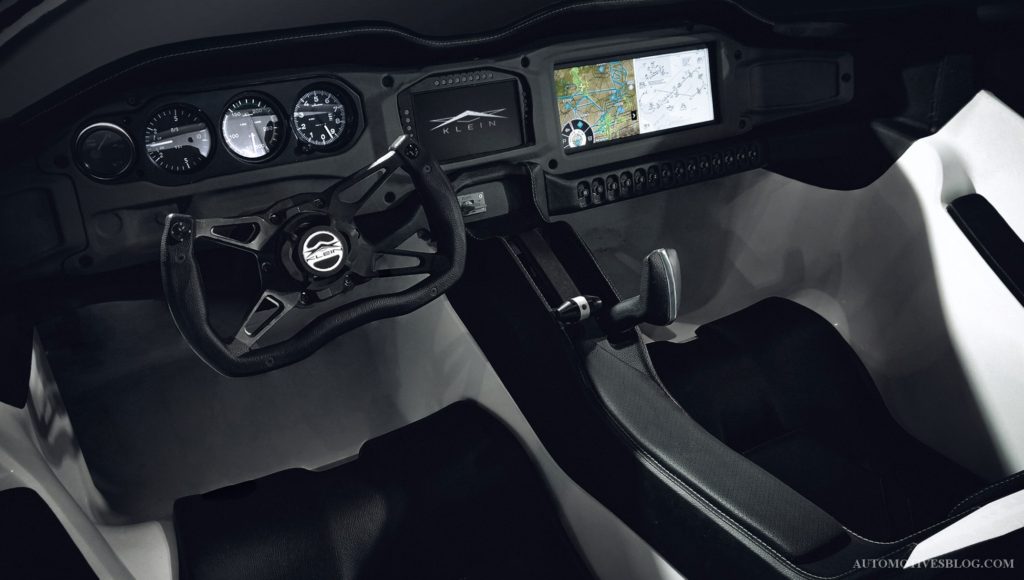 The AirCar with its horizontal take-off requires a separate runway for it to go airborne. So, a lot of initial investment in infrastructure would be required to make this product marketable for consumers and Air taxi companies.
Klein Vision AirCar – Flying Car – Massive Photo Gallery