For most people, a car is all about taking care of the family or covering the daily commute.   The 2021 Lexus LC Convertible is not one of those rides. It doesn't intend to serve a purpose.
If a fashion designer and a free spirit got together to design a car, this is it. The LC coupe is car enough for any enthusiast, whether they love luxury, sport or performance. Obviously, the convertible takes that fun and style even further.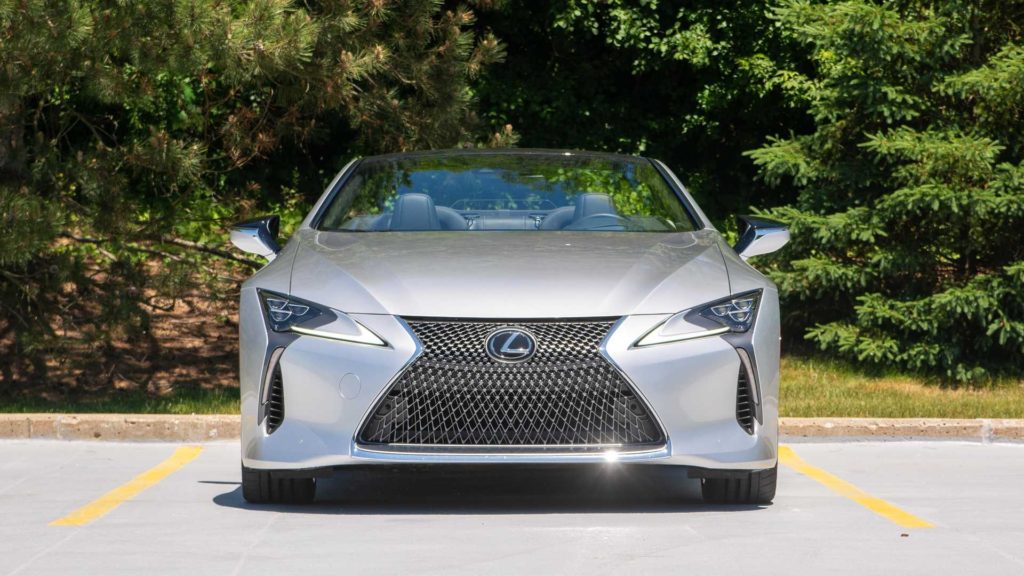 Another reviewer called it a minicompact. That's a polite term for tiny. No family would want to take this car on a long trip. It has a cramped backseat and a tiny trunk.  Four people could fit, but they'd never get their luggage into the car.  
Lexus is usually known for the brand's deals on cars, but in this case, the $100,000-plus pricetag is watertight.  If the shopper can spring for a $1500 a month lease or loan, they will forget all about that.  This car is a show-stopper. At this price, it ought to be handsome, but the Lexus LC Convertible exceeds expectations.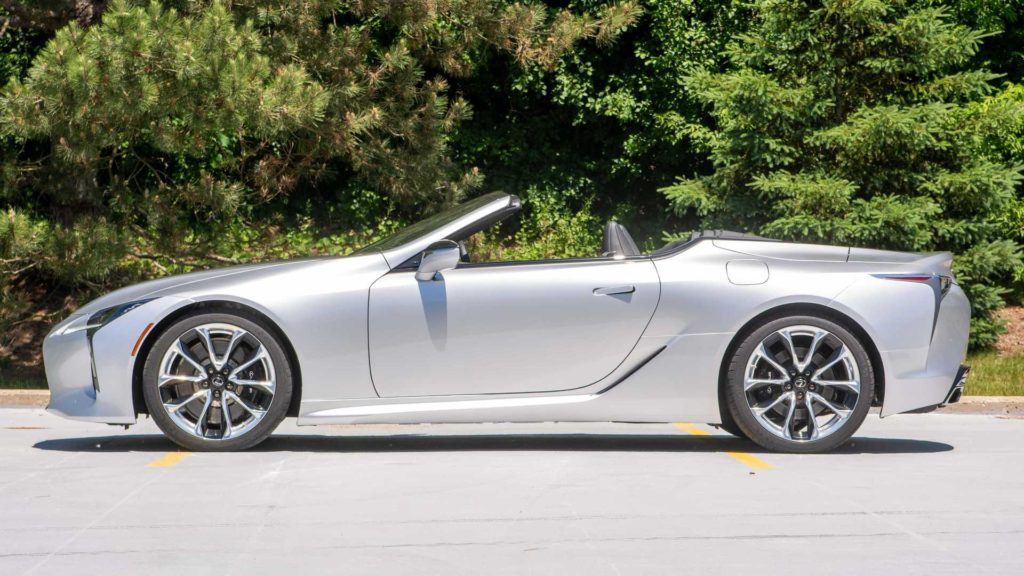 Clearly Lexus knows it must compete with Porsche and Mercedes-Benz to attract shoppers. To do that, the designers achieved a distinctive look with a serious Aston Martin vibe.  Every inch mimics motion. An hourglass grille, a sweeping roofline, and tapered body form a rich tableau.  When the top is dropped, the wow factor just increases.
Small and maneuverable, the Lexus LC has a 471-horsepower engine.  The convertible makes the occupants feel like they are flying.  The driver can make a show of it with a tap of the accelerator.  The torque rate is 398 pound-feet.  Clearly this is a driver's car, and it intends to compete with Audi and other performance cars.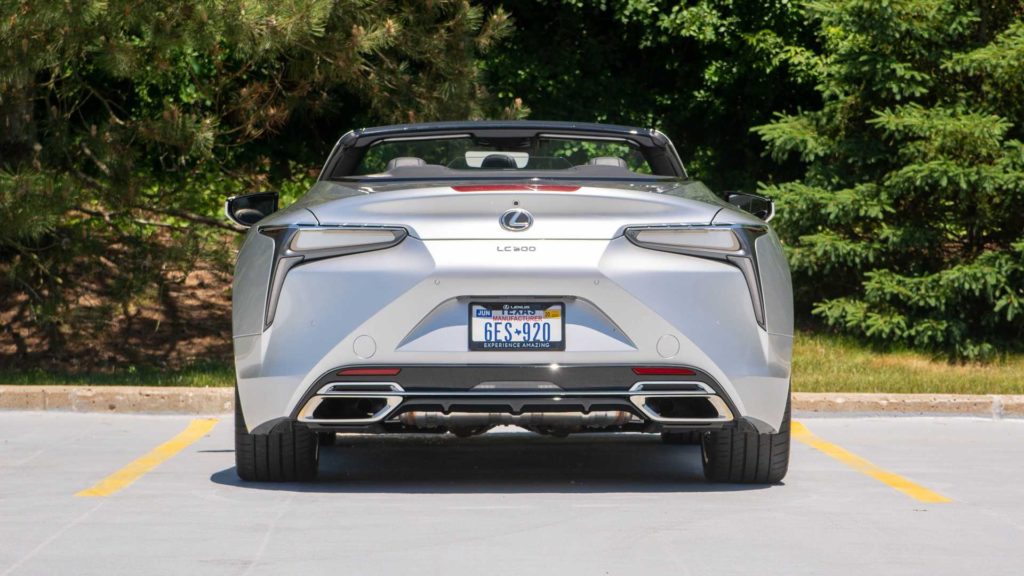 While most Lexus are fuel sippers, this one makes no pretense about it.  The LC thrives on premium unleaded for its thirsty V8 engine. If that worries the buyer, they can always opt for the much less thirsty, LC 500h coupe. This hybrid still has the good looks, but it is much leaner, cleaner and greener.
Drivers have the fun of rear-wheel drive and all of that power to make every ride more exciting. It might make a run to the store more interesting.   Of course, the owner of this car isn't likely to do their own shopping.
The thrill of owning this car certainly goes beyond the good looks and the performance. The interior is rich in leather and top quality materials.  Every inch is either high tech or designed with high tech.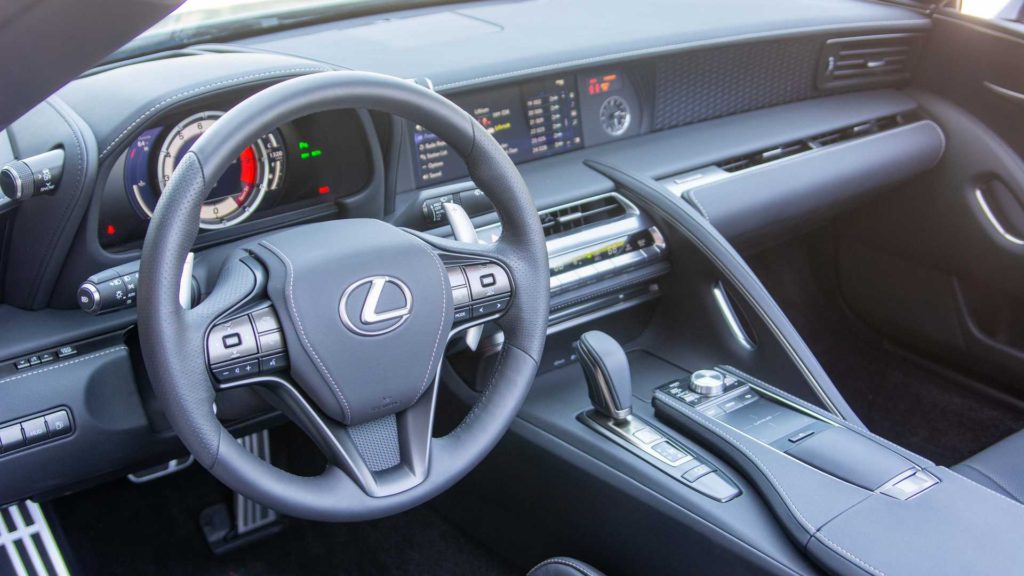 Lexus even has automatic driver assistance on board to keep the car out of an accident.  The most serious driving enthusiasts may resent a little help with blind spot monitoring or emergency braking. They may enjoy a little lane drift.  Yet this is the future, and the car definitely represents the best of today's automated features.
Perhaps the purpose of the 2021 Lexus LC Convertible is to simply exist.  Beautiful and fast, there's little to stand in its way.  Owners will have to seek the open road just to open this car up and see what it can do.
Lexus LC 500 Convertible Photo Gallery