More extensive personalization options and new advanced technology features are among a range of new options now available to order on the Porsche Taycan.
The Taycan is the first purely battery-electric Porsche sports car and since first going on sale last September has impressed customers and enthusiasts with its combination of an authentic Porsche driving experience and performance from its innovative 800-volt drivetrain.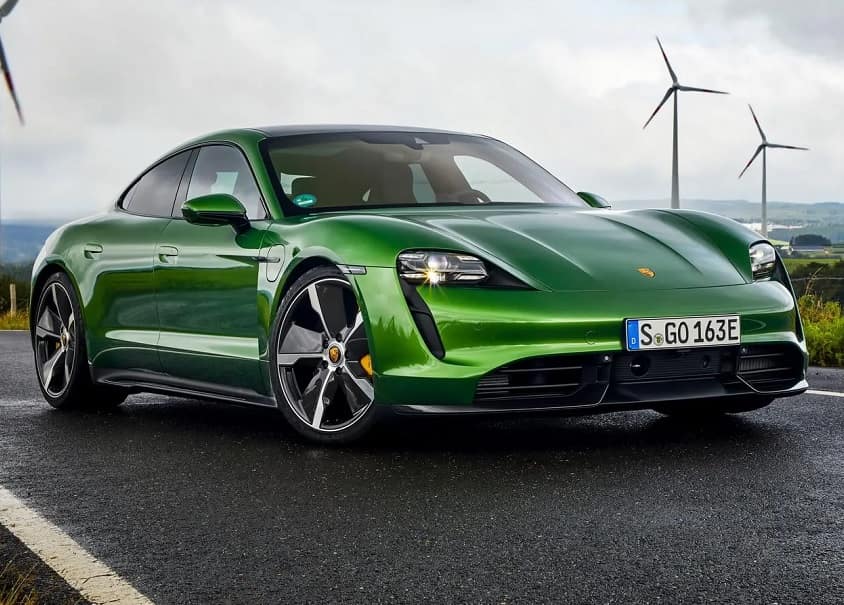 There are new interior finishes too with Blackberry and two-tone options for the leather and leather-free upholstery choices. In addition, Exclusive Manufaktur and custom tailoring options have been extended to include contrasting leather seat centers and contrast stitching.
To ensure that the refresh is more than skin deep, a range of technical enhancements are designed to appeal to both keen drivers and boost livability. These include optimized battery performance and improved charging. Additional innovations include features that can be flexibly booked online via a new Functions on Demand (FoD) service and the option of a head-up display in color.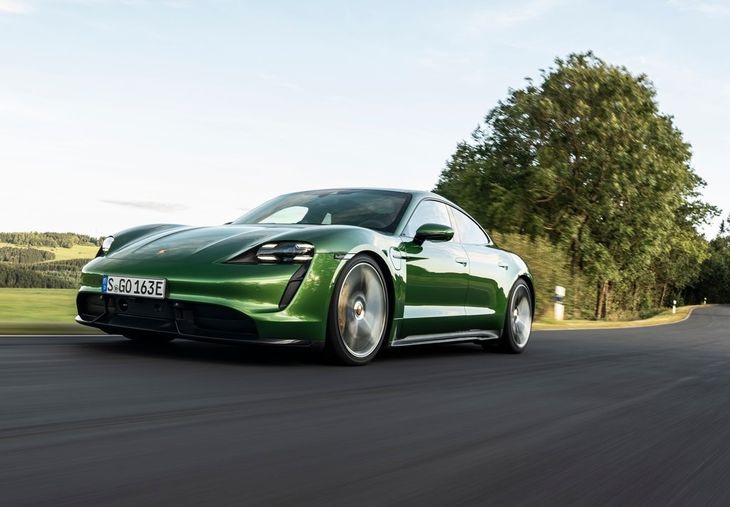 In the case of the Taycan Turbo S, the battery optimization sees the car's acceleration improve further still. With Launch Control, it now can sprint from 0-124 mph in 9.6 seconds, undercutting the previous time by 0.2 seconds. It blasts through the quarter-mile in 10.7 seconds (previously 10.8 seconds). As before, the Taycan can undertake successive launches without any drop in performance.
Charging while maintaining the battery is an extra new function. It can restrict the charging capacity at 350 kW Ultra Rapid chargers (e.g. Ionity high-power 800-volt charging stations) from a maximum of 270 kW to around 200 kW when customers are planning to take a longer break from driving. Drivers can select the desired charging mode on the central display.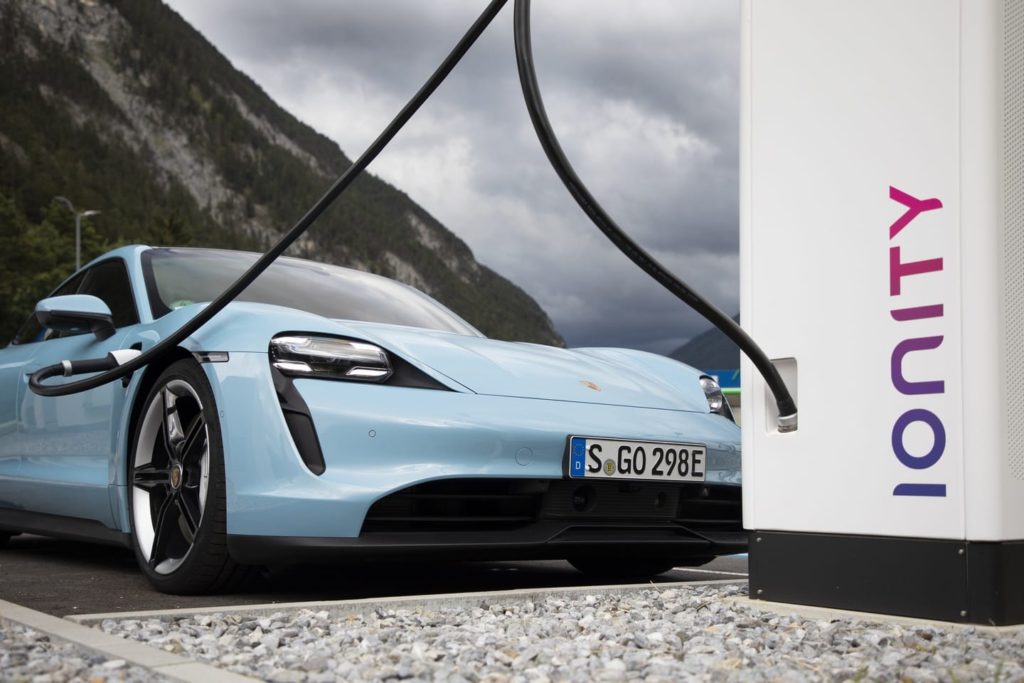 Further new intelligent charging functions are usable in conjunction with Mobile Charger Connect and Home Energy Manager. These involve the power guard function, which is now able to prevent an overload of the domestic connection, as well as optimized charging with energy produced domestically. This function enables the Taycan to charge using solar energy generated by the home. Once the deliberately configurable, minimum battery charge level has been reached, the system uses only solar energy that is not needed by the building.