The fact that fixing a dent is no more a service only repair service you can only think about how many dent removal techniques and tools are on market right now each and one of them serving solely one purpose and being unique in their own way but we have come to a conclusion, if every Paintless Dent Repair kit comes with all these tools that you mainly find around the house like glue sticks, hammers, dollies, rods, bars and so on, why are all of these so unique in their own way?
Dent puller reviews done by the guys at YourAmazingCar shows a top of repair kits for such dents and their pros and cons while we are going to show you tips on how to use those kits.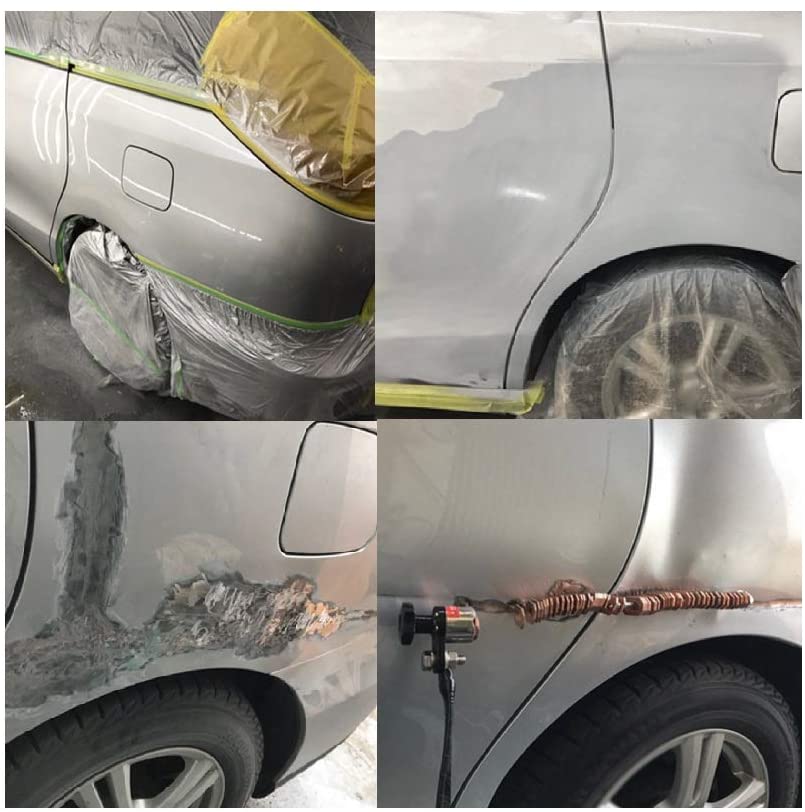 There are a couple of ways to remove dents from your car but these might be of use if you've bought yourself one of those kits.
Suction
Stop giggling, you can indeed use suction to pull a dent from your car. As we touched on in the product list, suction is best suited to big dents, so say if your door got pushed in, or your roof or bonnet. Suction won't work on small dents, because you need clean surface area to mount the suction cups.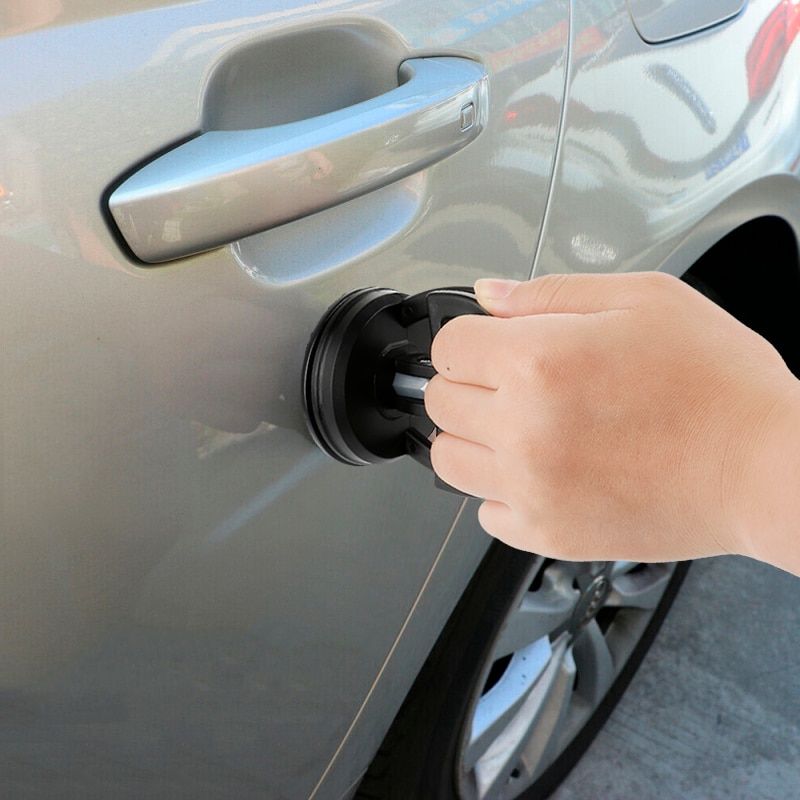 How-to use the suction method to remove a dent:
Clean the surface.
Place the suction up in the middle of the dent.
Flick the tabs on the back of the suction cup, thus attaching it to the panel.
Gently pull, increasing the strength of the pull as required.
The dent should hopefully pop out, at which point you can detach the cups.
Glue and puller
The glue gun technique is relatively new to the home user, but has been a body shop go-to for decades. When you buy a kit, as covered in our list, you'll be given small plastic tabs. These tabs have a rough backing, thus increasing the surface area when pressed into the glue. They then serve as an anchor within the dent, allowing you to pull it out.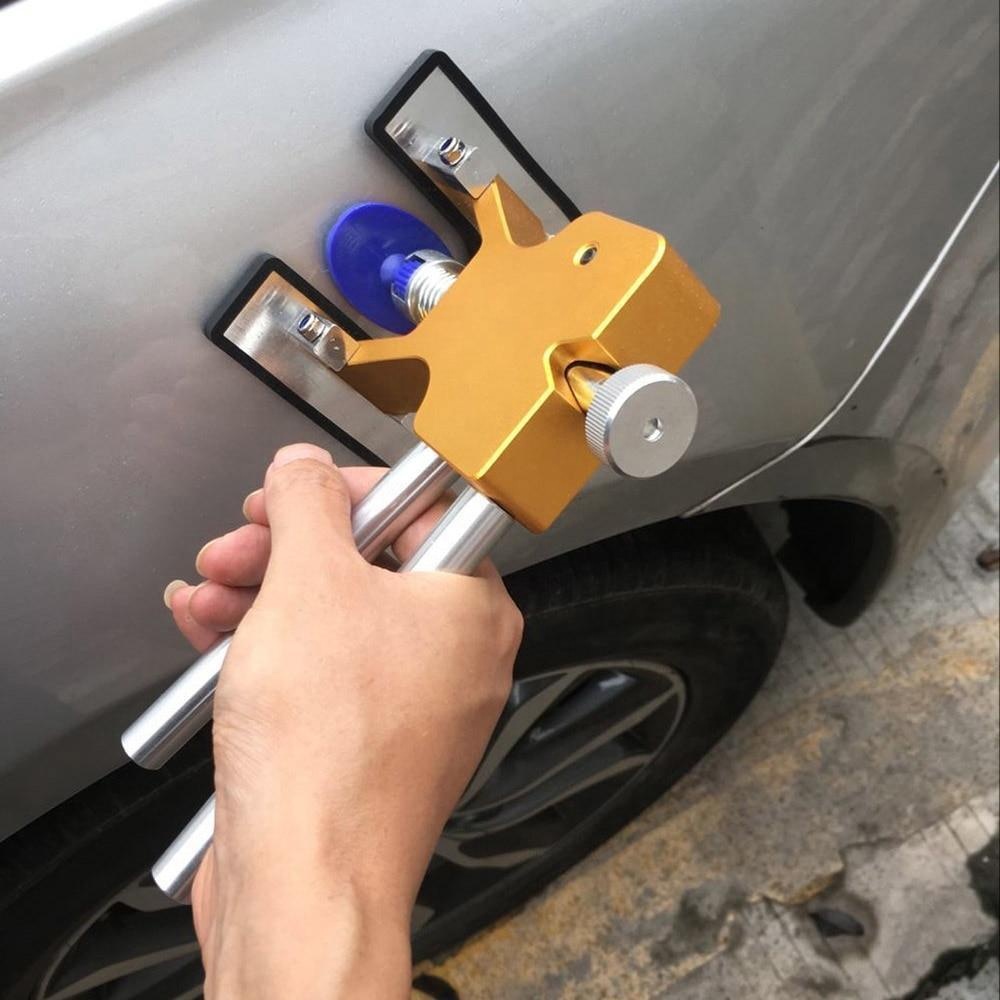 How to fix a dent using the glue and puller method:
Clean the surface
Heat up the glue/glue gun
Apply a small blob of glue directly onto the panel
Press in one of the plastic tabs
Allow to cool completely
Attach a puller or a slide hammer
Gently pull or tap the dent backwards until smooth
Spray the glue with an alcohol-based cleaner
Remove glue with a plastic spatula
Spot welding
This is the most in-depth approach and is ideally reserved for dents in which the paint has been damaged. All the methods above are 'paintless' by which we mean the paint doesn't need to be repaired or otherwise messed with. In this instance, however, the paint is going to need repair, so spot welding becomes an option but not for the moment, and as DIY goes and this option will mostly occur only in authorized repair shops, and is not recommended to try to DIY it.